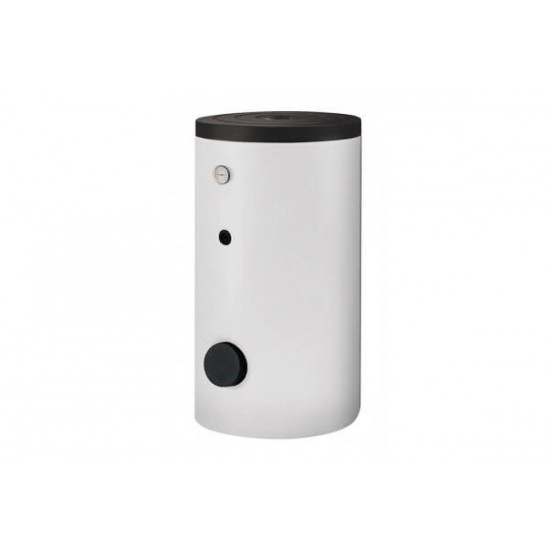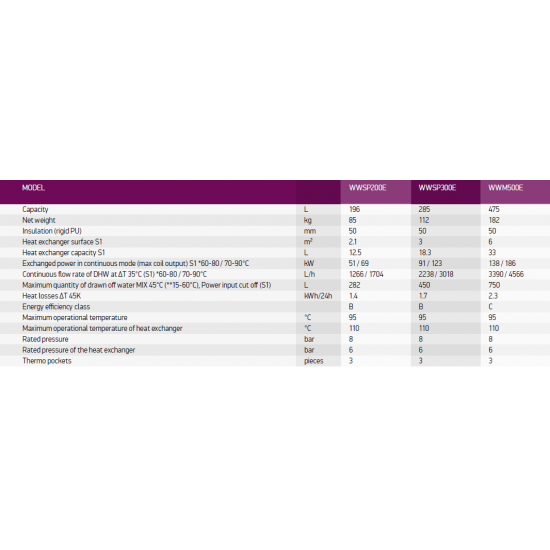 Tesy 300L (WWSP300E)
Availability:

In stock

Product Code:

WWSP300E

Tesy
Leasing application
WWSP...E range of boilers is specially designed to work with heat pumps.
The heat pump is a low temperature system (max. 55 ° C), for boilers used in a heat pump heating system, it is important to know that the area of the heat exchanger must be at least 1.5m2 in order to achieve maximum efficiency.
The boiler consists of a tank (covered with enamelled steel) for hot water, a heat exchanger (3m2) inside and a double steel shell surrounding it. The housing is made of plastic coated sheet steel. The insulation of the hot water tank is made of polyurethane, which ensures very good thermal insulation of the tank.

Boileri
Tilpums
285 L
Augstums
1560 mm
Diametrs
650 mm
Svars
112 kg
Siltummaiņa virsma
3 m2
Maksimālā temperatūra apkures ūdenim
95 °C
Iespēja uzstādīt papildu sildelementu
Built-in heating element 2kW
Tank material
Enamelled steel