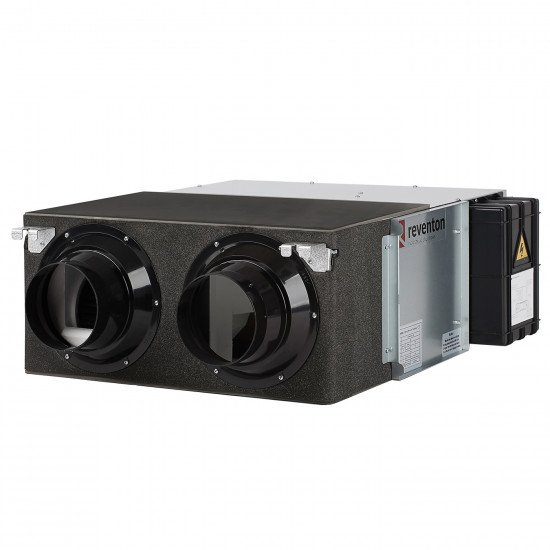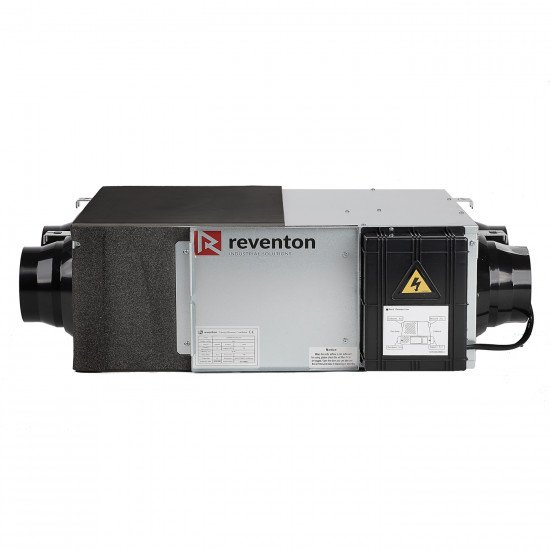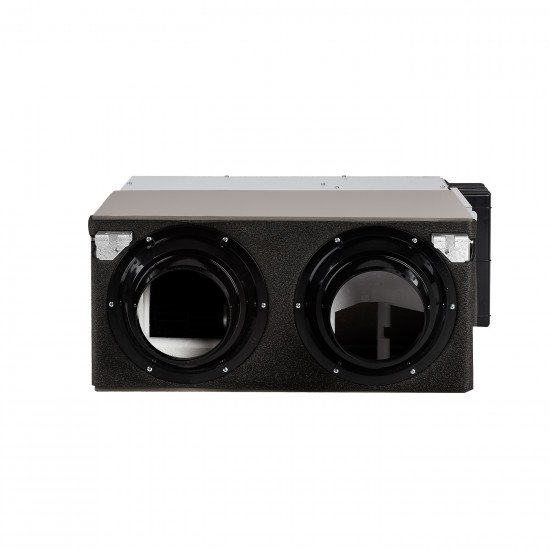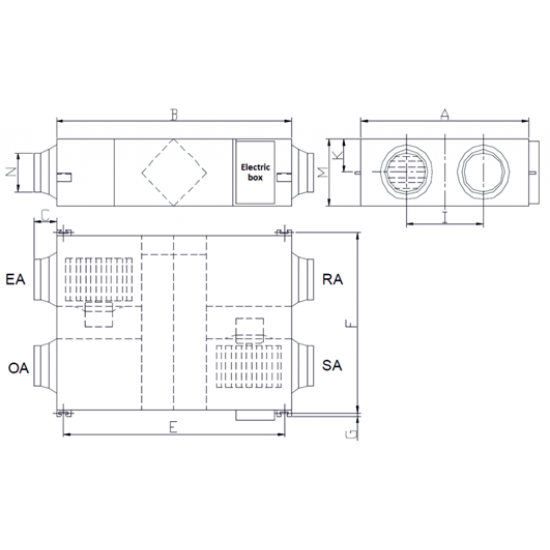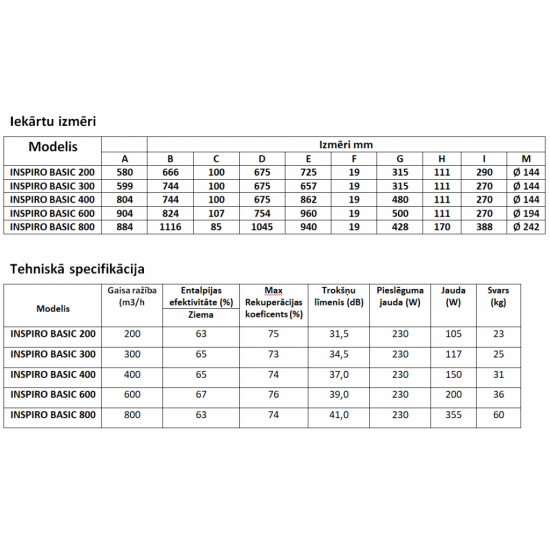 New Within 1-2 weeks





Reventon Inspiro BASIC 200
Availability:

Within 1-2 weeks

Product Code:

Inspiro BASIC 200

Reventon
Heat recovery units INSPIRO BASIC series.
Heat recovery units with an enthalpy exchanger is intended for ventilation systems as a modern element enabling the recovery of energy – heat and moisture.
It is designed for ventilation of residential buildings: single- and multi-family houses. Energy recovery allows for a significant reduction in building operating costs. The enthalpy exchanger located in the device is responsible for additional humidification / dehumidification of the air supplied to the room. Such a technological solution means that there is no need to install a condensate drainage system and minimizes the risk of frost. 3-speed AC fans responsible for supplying and exhausting ensure smooth exchange of used air with fresh air. The applied G3 pre-filters protect the exchanger against quick contamination. Communication and control of the device takes place via the control panel.
The equipment is available in the air range from 200 m3/h - 800 m3/h.
Standard functions and equipment:
G3 pre-filters protecting the exchanger against dirt
enthalpy exchanger enabling heat and moisture recovery
3 speed AC fans
intuitive BASIC controller included
manual "bypass"
filter contamination signaling
the unit controller does not support the control of external sensors or auxiliary heaters


You can download technical catalogue here.

Recuperators
Nominal airflow (m³/h)
200
Maximum efficiency (%)
75
Maximum enthalpy efficiency (%)
63
Power (W)
105
Supply voltage (V) / Supply frequency (Hz)
220-240 / 50
Noise (dB (A)])
31.5
Weight
23